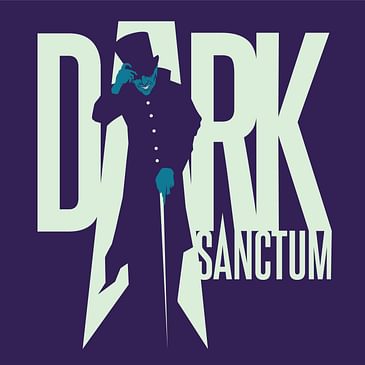 Dark Sanctum
Dark Sanctum is a spine-tingling limited podcast series inspired by TV classics like The Twilight Zone and classic radio fright-fests like Inner Sanctum and Lights Out.
Starring Bethany Joy Lenz (One Tree Hill, Dexter), Clive Standen (Vikings, Doctor Who), and Michael O'Neill (Jack Ryan, Dallas Buyers Club).
Created, written, and directed by Mark Ramsey, producer of the Ambie-nominated cinematic podcast Aftershock featuring Sarah Wayne Callies, David Harbour and Jeffrey Dean Morgan, and the creator of acclaimed podcasts like Inside Psycho, Inside The Exorcist, Inside JAWS and more.
Spectacular sound design by Jeff Schmidt, known for his work on the podcasts-turned-television hits such as Dirty John and Dr. Death.